GINGHAM
Ah, the rise of gingham! Otherwise known as buffalo check, or black plaid, this pattern is truly on the rise. It's traditional yet trendy; simple while adding detail. Overall, it's unbelievably versatile for each season and reason.
We don't see it going out of style any time soon! Here are a few places you can snag some of this fun pattern, and how a few of our favorite designers style their gingham!
MACKENZIE-CHILDS
Starting off with a classic! Gingham trend-starter MacKenzie-Childs has all things gingham decor, that they refer to as courtly check. Their stuff is on the pricier end, but you will have it FOREVER. (And not to worry, we offer less expensive options later in this post).
I am a HUGE MacKenzie-Childs fan and have many of their pieces, including some of their bakeware, many of which are so old they don't even sell anymore. Let's call these vintage! HA! Some of my favorites from their current collections…
SERVING PLATTER
Perfect for parties and pitch-ins. Easy to transport and this hand-glazed steel is impossible to break. 
BAKEWARE
Like I said, you'll have this FOREVER. I've had my MC bakeware for over 15 years and we pull it out for every gathering. 
OWL
I mean, isn't this a HOOT?!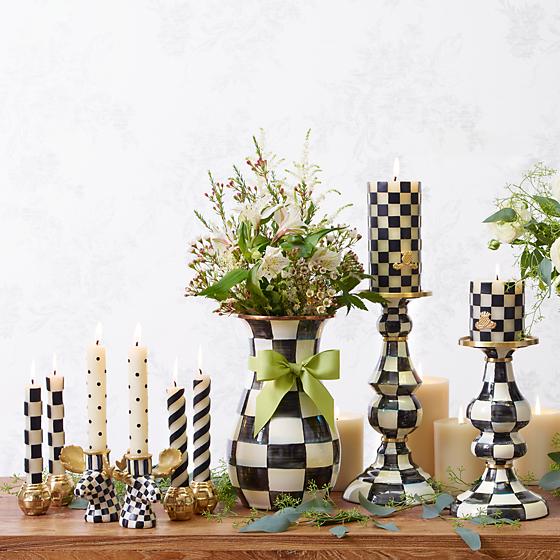 HOLIDAY COLLECTION
For all you holiday decor lovers, MacKenzie-Childs is your new BFF.
MacKenzie-Childs Holiday Collection
Purchase MacKenzie-Childs online https://www.mackenzie-childs.com/home
OR support local retailers like Addendum.
ADDENDUM GALLERY (CARMEL CITY CENTER)
https://www.addendumgallery.com/
800 S Rangeline, Suite 270, Carmel
HOOSIER HOME STORIES
Indiana-based decor blogger Jamie from Hoosier Home Stories has incorporated gingham in her office AND holiday decor.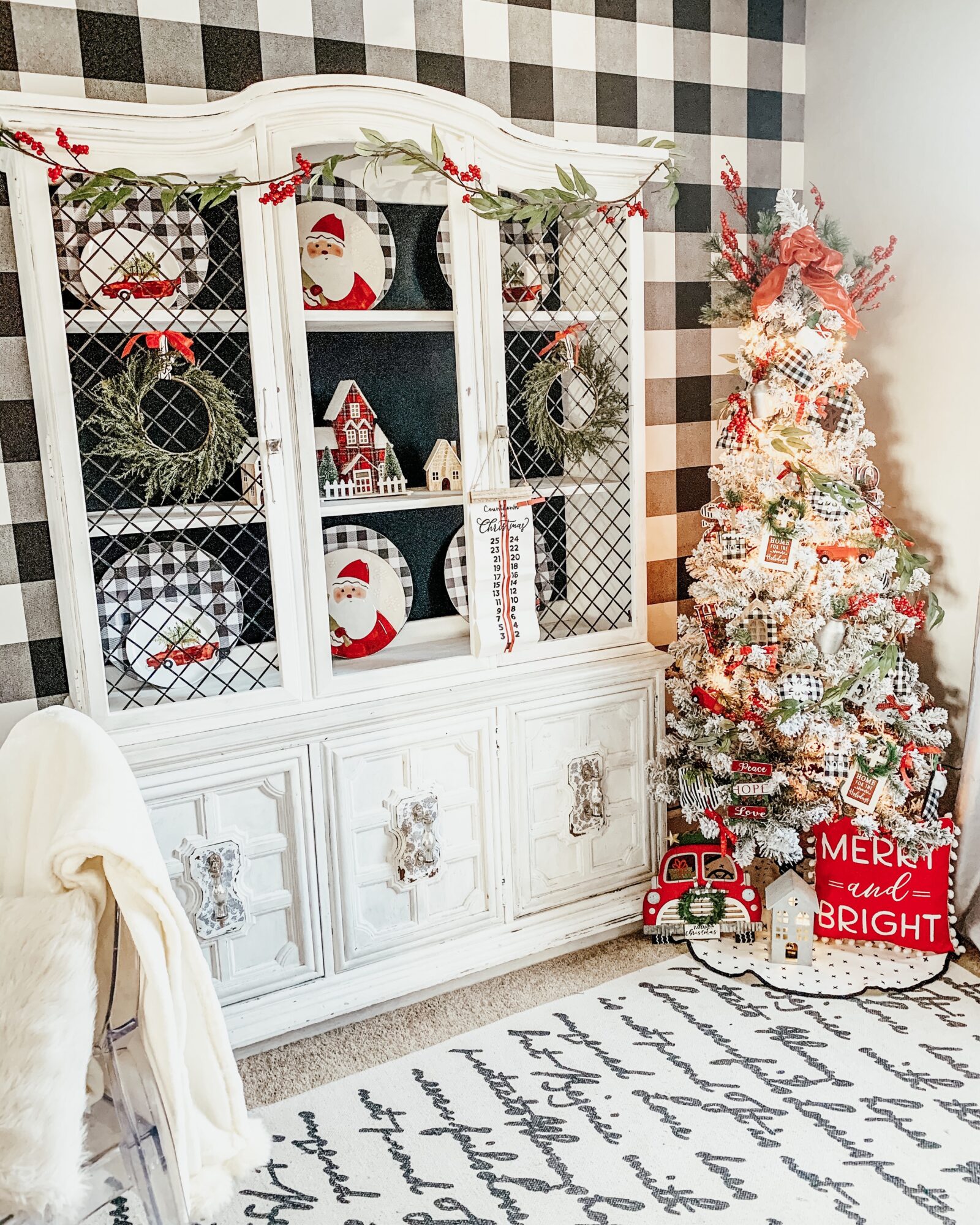 Jamie decorated her office with a gingham and Christmas theme that is too darling!
REMOVABLE WALLPAPER
She used removable gingham wallpaper to make a big statement. And she loves it so much, she won't be removing it any time soon! Get the removable wallpaper from Target.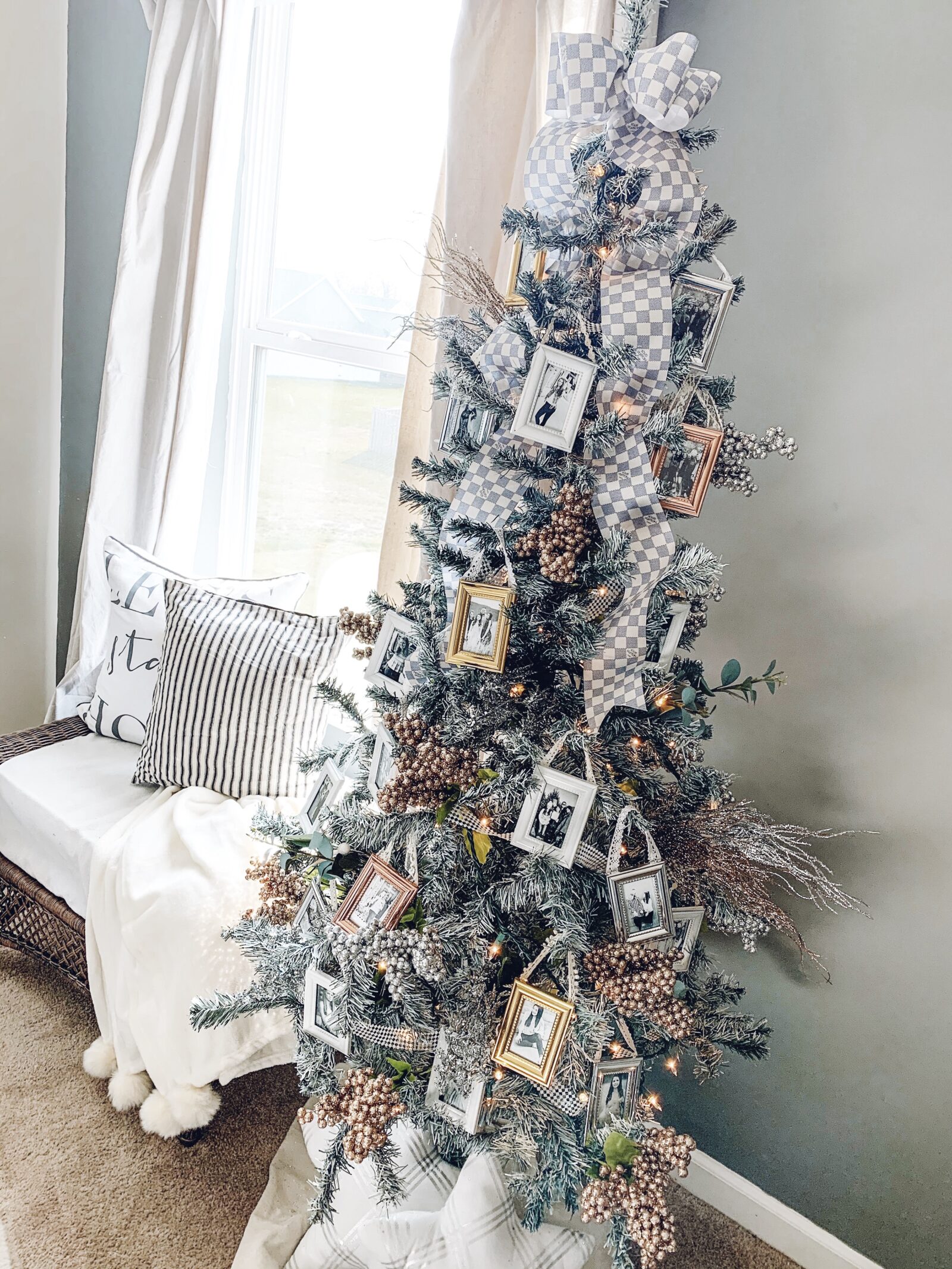 Not to mention she made a black and white Christmas tree made from items found at The Dollar Store *gasp*!More on her amazing Dollar Store Christmas Tree Makeover here.
Want more? Follow Jamie's adorable designs on Instagram at @hoosierhomestories.
TARGET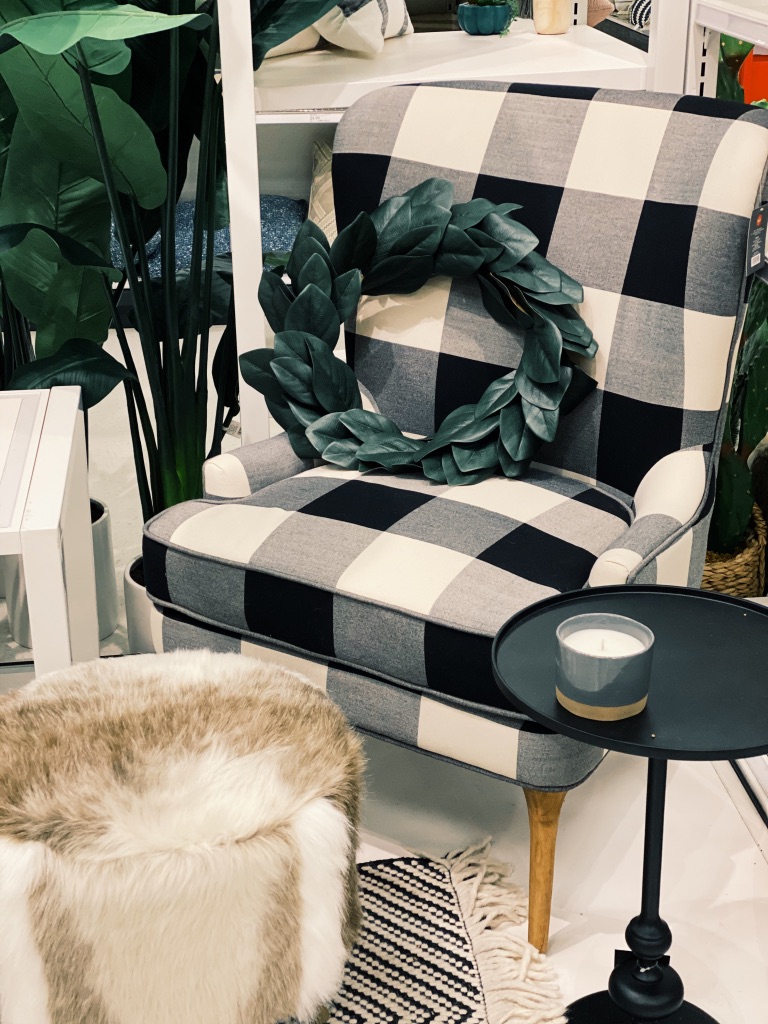 ACCENT CHAIR
Snag this perfectly checked chair from Target. Style it with seasonal pillows and personalize with different accents. Gingham Chair
COMFORTER
Gingham in the bedroom? Yes, please! Gingham Comforter
HOBBY LOBBY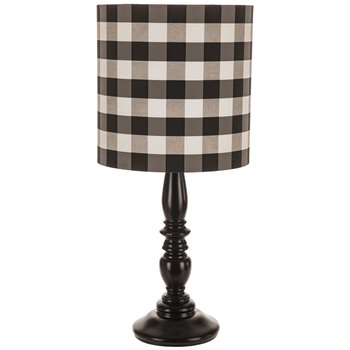 Need some light and some gingham? Check out this lamp from Hobby Lobby.
TAKING STYLE BY STORM!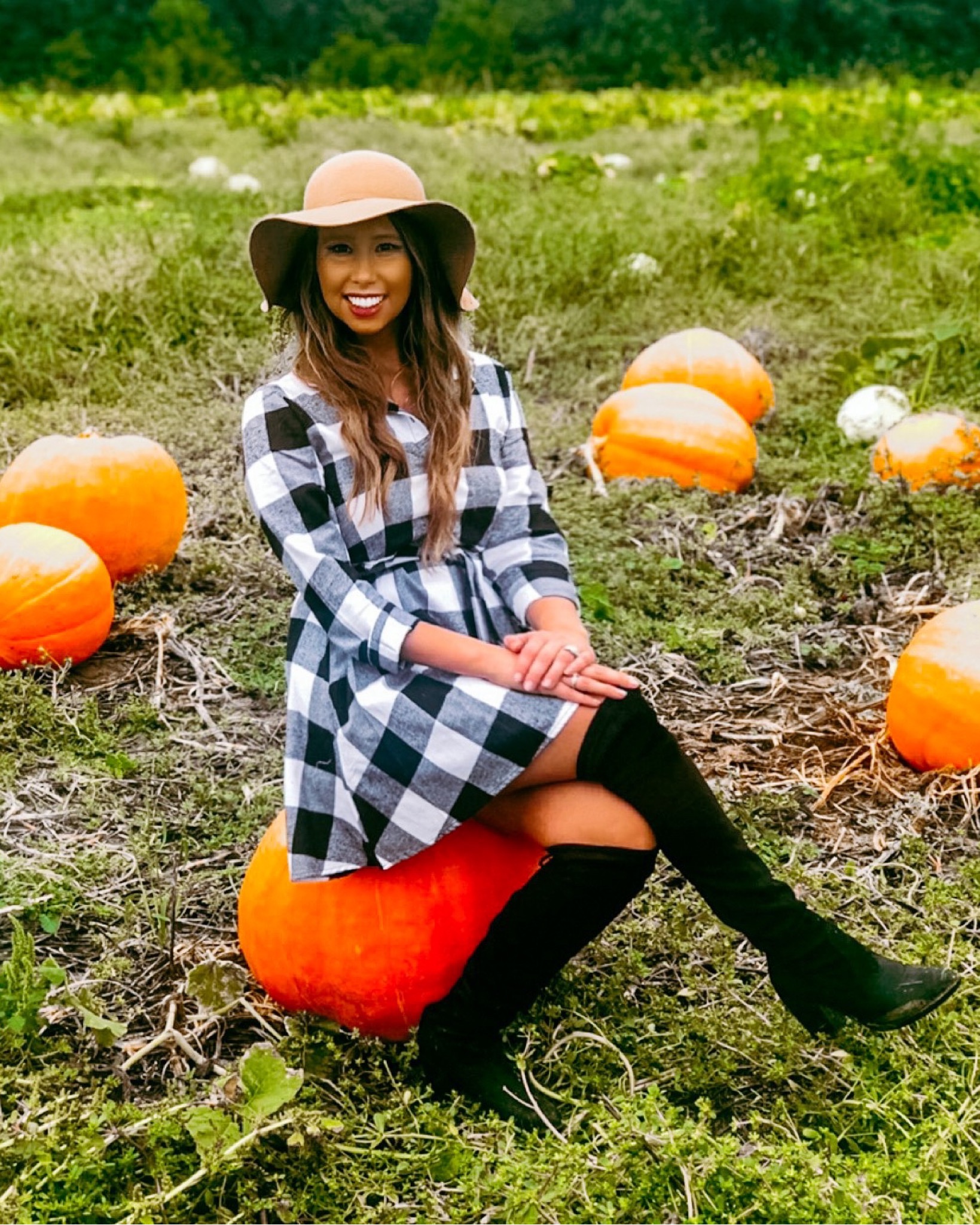 Not only is gingham all over the decor scene, but it's also popping up all over the fashion industry! Ellery, a Hoosier native fashion blogger currently residing in Chicago, exhibits an adorable gingham
Follow Ellery on Instagram
as she showcases her style throughout Chicago and during her frequent visits back to Indianapolis!
How perfect would this be for Thanksgiving?! Snag her cute dress here!
BATH & BODY WORKS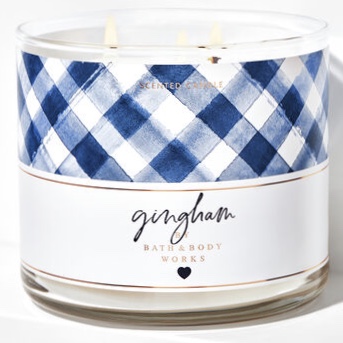 There's even a gingham scented candle at Bath & Body Works! This trend is literally EVERYWHERE.
Gingham Candle with Bath & Body Works
GINGHAM IS ON FIRE AND IT'S HERE TO STAY!
Did you fuel your gingham obsession through something you found in this post? Let us know on Instagram at @yoshasnydergroupor shoot us an email at yoshasnydergroup@talktotucker.com. We'd LOVE to hear from you!