In the event of a home fire, we may have as little as 2 minutes to escape our home from the time the smoke alarm sounds. Fire Prevention Week has us thinking of safe home practices, and here are a few tips to prepare your home and family for fire safety!

1. SMOKE DETECTOR PLACEMENT
Ensure all smoke detectors are in proper locations throughout your home. The National Fire Protection Association (NFPA) recommends placing detectors in the following areas inside your home:
Inside each bedroom
Outside each sleeping area
On every level in the home (including the basement)
In the living room
Near the stairway to the upper level
Don't install smoke alarms near windows, doors, or ducts where drafts may interfere with the detector.
If you have ceilings that are pitched, install alarms within 3 feet of the peak. Avoid the apex of the peak (4 inches down from the peak).
2. TESTING SMOKE DETECTORS
Be sure to test all smoke detectors at least once a month. It's easy and should only take 5 minutes. Simply press the test button on each detector.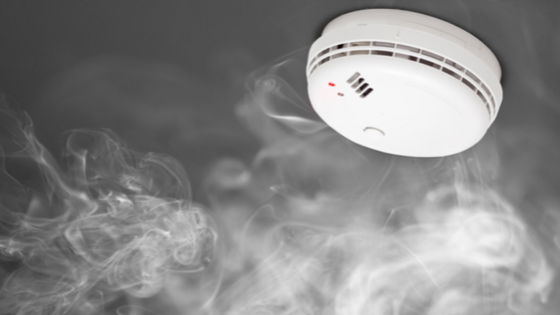 3. KEEP BATTERIES FRESH!
Most smoke alarms require new batteries once a year. We recommend changing every 10 months just to be safe!

4. MAKE A PLAN
Outline a clear plan to keep your family safe! Go through each room and point at least two ways out. Outline clear paths that lead outside of the home as well. While it might be a challenging topic, teach children how to escape on their own in case you are unable to help them. Also talk about your pets and develop their exit plan.
Plan a spot outside and far enough away from the home where everyone will meet. For example, the Smith's house a few doors down or the light post down the street.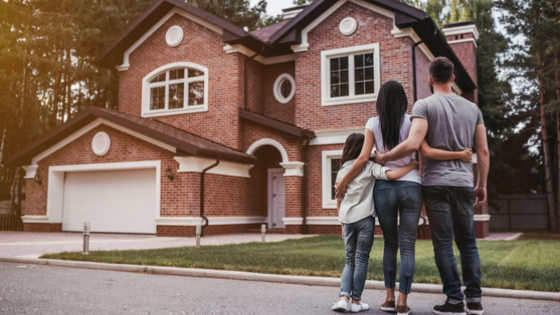 5. FIRE DRILL TIME!
Conduct a fire drill as a family. To help kids understand what could happen, start your drill by pressing the smoke alarm button, then go through the entire process, ending by reconvening at the meeting place outside.
In the event of a fire, mere seconds can mean the difference between a safe escape and a tragedy. Establishing a plan and conducting regular fire drills as a family will help keep everyone safe!
SHARE WITH US!
Have you established a successful plan with your family? Do you have any tips for other families? We'd love to hear your thoughts!
Share with us at yoshasnydergroup@talktotucker.com
or on Instagram @yoshasnydergroup.