14 TODDLER ACTIVITIES IN INDIANAPOLIS

Exhibition halls, museums, zoos, water parks – Indianapolis is a beautiful city that has it all! It is a perfect place to be with your kids and a virtual paradise for toddlers. Indianapolis offers everything active families love, including climbing, hiking, bowling, swimming, and cheering. Want to spend quality time with your kids or grandkids around Indianapolis and wondering where to begin? Your adventure starts here!
Here are 14 fun times for toddlers you don't want to miss whether you live in or are visiting Indianapolis.
1. THE CHILDREN'S MUSEUM OF INDIANAPOLIS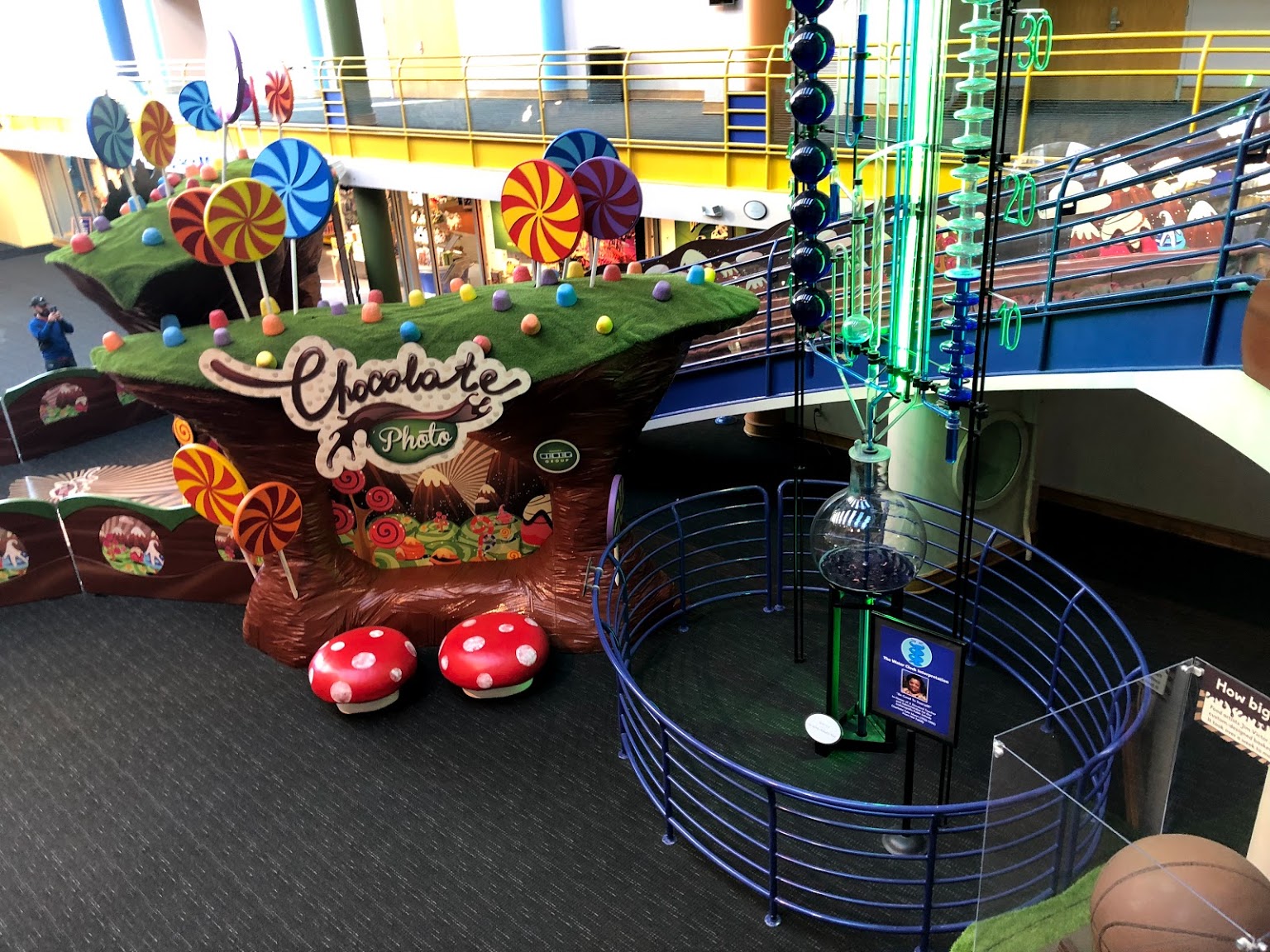 Imagine 29 acres of land offering countless areas of fun for your tots. The world's largest children's museum has so many places for little ones to visit. Here kids can learn about history, discover new things, and even have a blast running around the spiral stairs positioned at the center of the museum. The museum is a fantastic historical center, although you're likely to see your children go straight for the Playscape. If you are scouting summer toddler activities around Indianapolis, the Riley Children's Health Sports Legends Experience of the Children's Museum of Indianapolis is a must!
For toddlers: There are many things to do here, but the Sports Legends Experience is the absolute best. Take your toddler around to try out each of the different sports. It's a great early way to gauge their interest level (if any!) in various sports, with 12 outdoor experiences and three inside exhibits.
The Children's Museum of Indianapolis
3000 N. Meridian Street, Indianapolis, IN 46208
317-334-4000
2. SMILEY INDOOR PLAYGROUND
The Smiley Indoor Playground is a new facility in Castleton filled with Virtual Reality rooms, a huge ball pit, and obstacle courses for children of all ages. This 25,000 square foot indoor playground even has a LEGO room where your kiddos can push their creative limits – just watch out for the LEGO bricks!
For toddlers: Although the ball cannons are also a huge attraction, toddlers will especially enjoy the ball coop. There are many giggles to be had, as little ones excitedly push the button to have multitudes of balls released to shower down on upon them.
Smiley Indoor Playground
5729 E. 86th Street, Indianapolis, IN 46250
317-296-3360
3. INDY PARKS AND RECREATION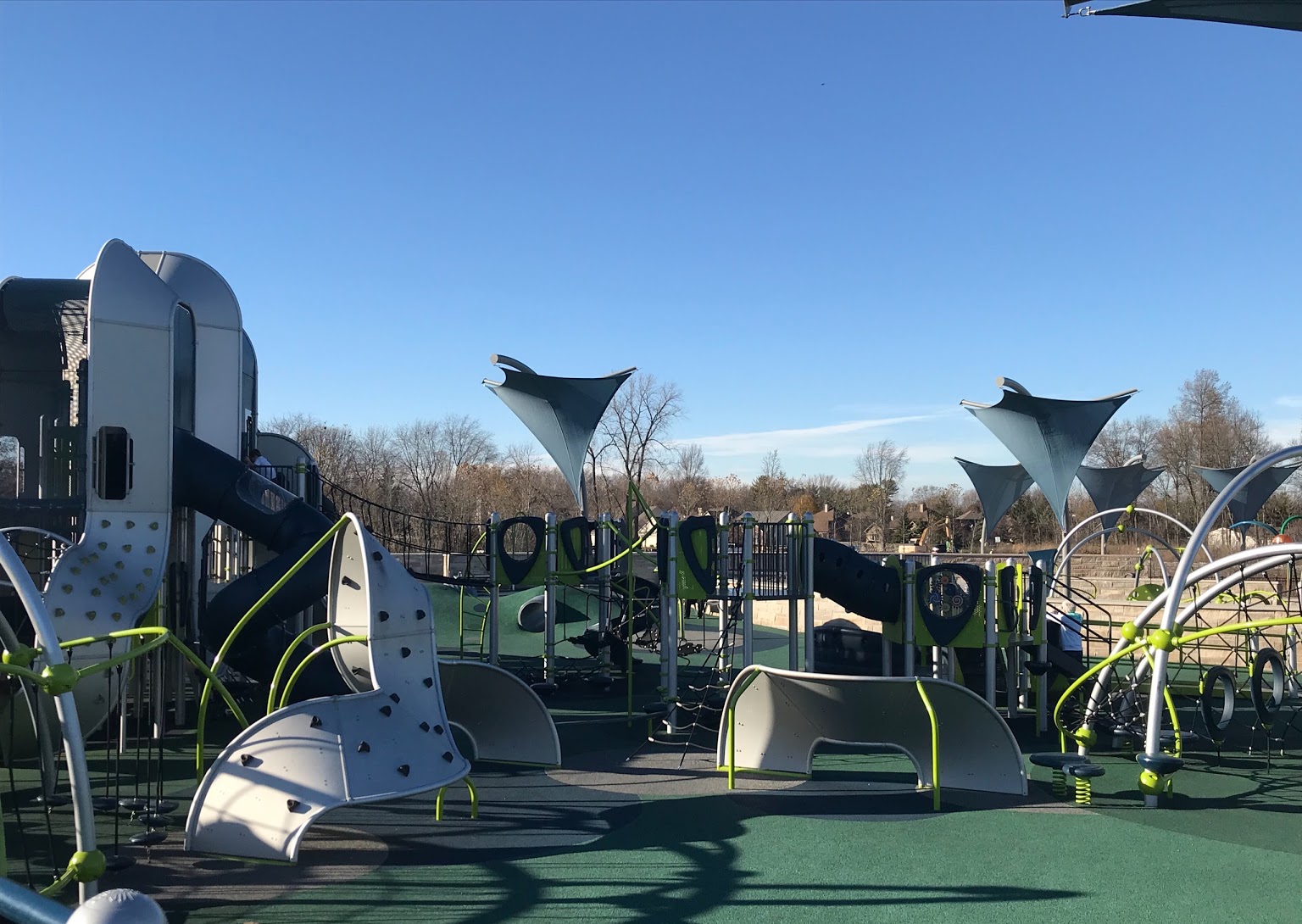 As of 2019, there are 211 parks in Marion County and even more in the surrounding areas. Public parks are a great place to let your children run around and wear themselves down before bedtime. Best of all, Indy Parks are free!
For toddlers: If it's summertime, make sure to visit the splash pads at several of the Indy Parks locations. A local favorite is the Westermeier Commons Playground & Splash Pad at 920 Central Park Drive, Carmel, IN 46032.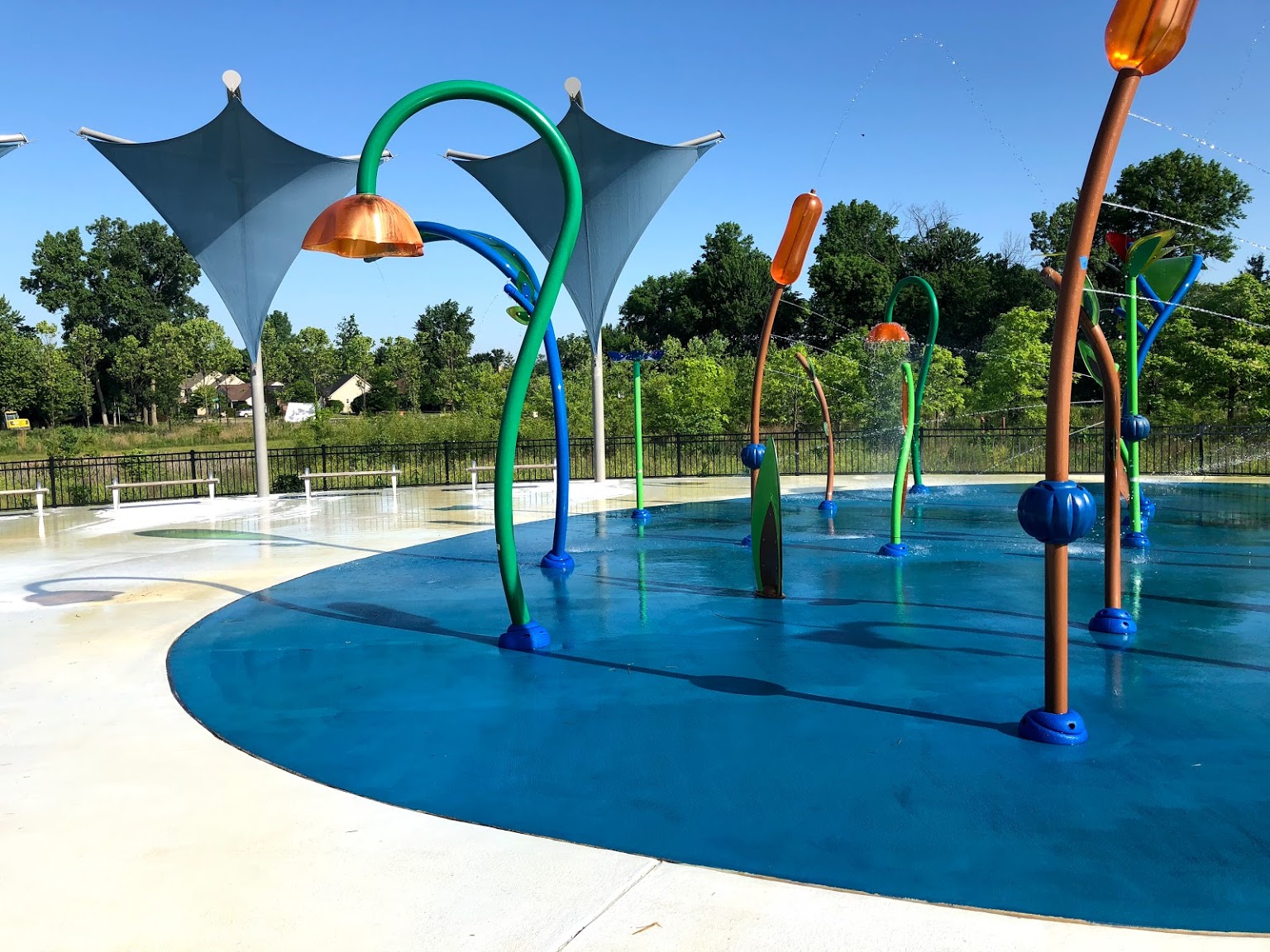 Indy Parks and Recreation
www.indy.gov/activity/find-a-park
4. TUTTLE ORCHARDS
Tuttle Orchards is a family owned and operated orchard just 30 minutes from downtown, featuring a farm store, cafe, corn maze, apple picking, and pumpkin patch. While Tuttle Orchards is open for tours and many activities year-round, their Fall special events top the list of many local families' annual traditions.
For toddlers: Tuttle's has an amazing Tractor Town Adventure Farm that features sand diggers, slides, tire mountain, play area, and more.
Tuttle Orchards
5717 N 300 W, Greenfield, IN, 46140
317-326-2278
5. NINE LIVES CAT CAFE
If your little one is an animal lover who adores cats, Nine Lives Cat Cafe is the place to be. Stop by this restaurant/coffee house/cat house to get a good cup of coffee and play around with any of the dozens of adoptable cats in the free-roaming Cat Lounge.
For toddlers: Walk-ins are accepted when space permits, but call ahead and make reservations to ensure the kitties are available to play with your kiddies on your schedule.
Nine Lives Cat Cafe
1315 Shelby Street, Suite 1, Indianapolis, IN 46203
Reservations Recommended
6. INDIANAPOLIS ART CENTER
A place where your toddler can observe the true meaning of art and beauty, the Indianapolis Art Center has 13 exceptional studios, eight exhibition spaces, and a state-of-the-art, 224-seat auditorium. Visitors can also enjoy a gift shop, library, riverfront deck, music room, and spectacular sculpture gardens along the White River. Even the Indianapolis Art Center building itself is a masterpiece, designed by world-renowned architect and Indianapolis native Michael Graves.
For toddlers: The Indianapolis Art Center offers Saturday classes called Little Big Art for ages 2 to 4 (with an adult), featuring ceramics and intergalactics art. For more information, head on over to https://www.indplsartcenter.org/youth_teen.
Indianapolis Art Center
820 E. 67th Street, Indianapolis, IN 46220
317-255-2464
If you have any questions about these places or would like to know more about real estate, email me at
Cynthia@TalkToTucker.com.
7. CONNER PRAIRIE
Found on the northside of Indianapolis in Fishers, Conner Prairie is an interactive history park and a must on the list of toddler things to do. Take a step back in time at Prairietown, an entertainment and learning area for the kids, as they take off amongst the mists with a tourist balloon ride, pet and play with animals, create new structures in the Craft Corner, and much more. See Conner Prairie in action in this short video: https://youtu.be/zhRrprhrlDg.
For toddlers: Conner Prairie has an amazing indoors Discovery Station open all year long, perfect for engaging an active toddler's imagination. Kids can build their own forts, put on a show, and dress up as birds and other animals.
Conner Prairie
13400 Allisonville Road, Fishers, IN 46038
317-776-6000
8. INDIANAPOLIS ZOO
One of the most astounding zoos in the nation, Indianapolis Zoo allows your children to enjoy the howling, squawking, and roaring of some of the most exotic animals in the world. Although it may take a few trips to see everything, toddlers will love to start by making faces with the orangutans through the glass at the International Orangutan Center. Watch the dolphins flip and wave in the aquarium, then let the friendly flamingos tickle those tiny hands and toes at the Feed a Flamingo zone.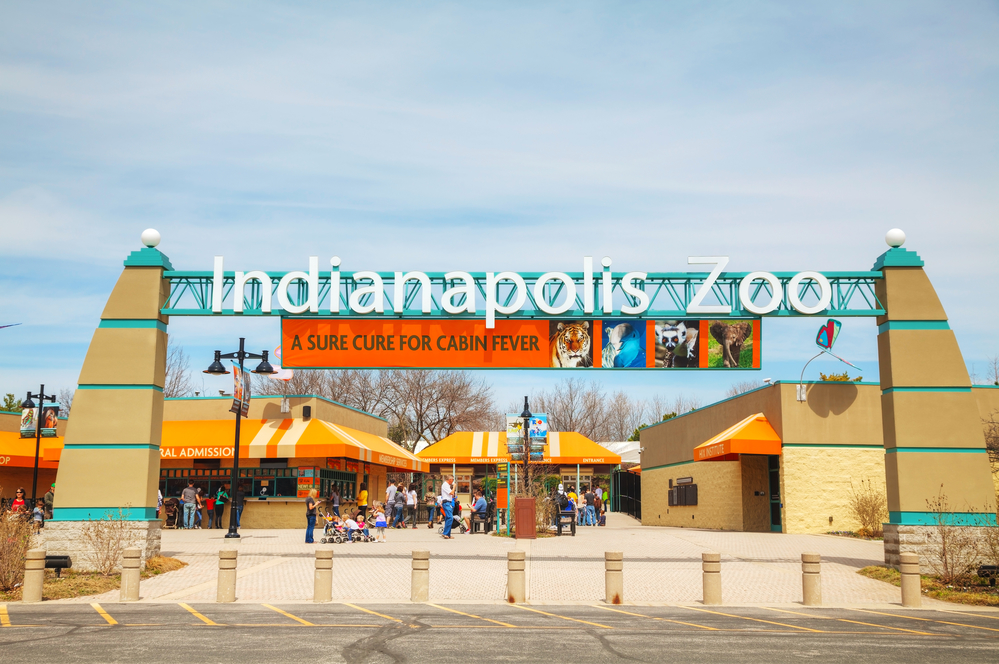 For toddlers: The Indianapolis Zoo has tons of learning opportunities for toddlers and activities to burn off their playful energy, and among the best is the Butterfly Kaleidoscope, where your toddler can explore in awe the bright and beautiful butterflies. If you want one of these beautiful creatures to land on you, make sure to wear something bright with flowers. Little ones that have big, colorful bows are sure to be a landing spot for butterflies.
Indianapolis Zoo
1200 W. Washington Street, Indianapolis, IN 46222
317-630-2001
9. RHYTHM DISCOVERY CENTER
Bring your tots to the Rhythm Discovery Center to walk to the beat of their own drums and make their own rhythm. It is the famous exhibition hall by the Percussive Arts Society. You and your toddler can discover a scope of instruments from around the globe, including both famous instruments and some that you can play. Attempt banging an enormous gong or run your fingers over the piano; in the soundproof rooms, your inner drummer can go wild.
For toddlers: The Rhythm Discovery Center has an area with a set of drums behind soundproof doors. If your toddler has ever wanted to play with a drum set, send them in there and let them go to town!
Rhythm Discovery Center
110 W. Washington Street, Suite A, Indianapolis, IN 46204
317-275-9030
10. INDIANAPOLIS INDIANS AT VICTORY FIELD
No stress if your little one makes a wreck here. Why? Because Victory Field, consistently ranked as one of the best minor league ballparks in the country, is also perceived as one of the cleanest. The yard seating area is perfect for children who can't sit still, and if you want to save some cash, try going on "Dollar Menu Monday" or even "Kids Eat Free Sunday."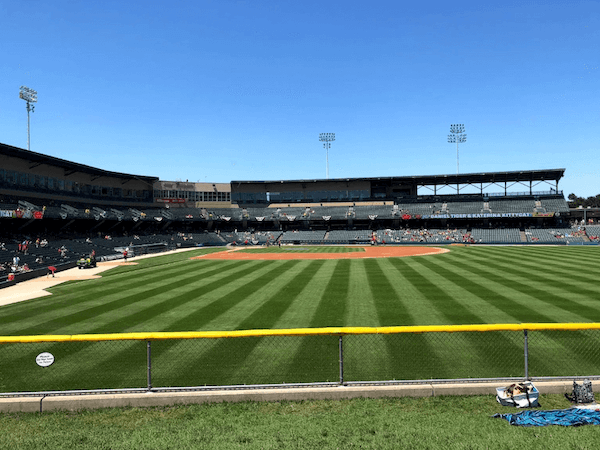 For toddlers: Throughout the season, the Indianapolis Indians feature themed nights for kids, ranging from Paw Patrol to Superheroes. Check the schedule for themed nights and get a free hot dog and drink for your toddler.
Indianapolis Indians Victory Field
501 W. Maryland Street, Indianapolis, IN 46225
Front Office: 317-269-3542
Box Office: 317-269-3545
11. INDIANAPOLIS ARTSGARDEN
Try not to pass up an opportunity to walk around the one and only Indianapolis Artsgarden. The outstanding seven-story-tall glass structure is found 17 feet over the intersection of Illinois and Washington streets. Attached to Circle Centre Mall, the glass-encased structure of Indianapolis Artsgarden is famous for its non-stop events and celebrations. The Artsgarden also houses the amazing Cultural Concierge, an incorporated hotspot with complimentary maps, visitor guides, and directions around Indianapolis for different arts events.
For toddlers: With more than 300 free activities such as storytelling, musical performances, dance performances, lectures, readings, visual art exhibits, films, festivals, and fairs, Indianapolis Artsgarden has it all.
Indianapolis Artsgarden
110 W. Washington Street, Indianapolis, IN 46204
12. FREE SUMMER CONCERTS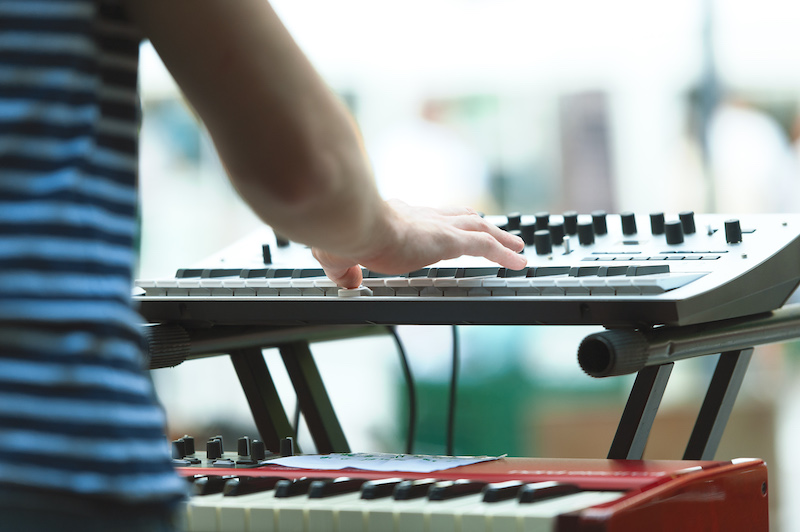 Around Indianapolis, there are free summer concerts offered by various bands including the Philharmonic Orchestra, and Indy Parks of Indianapolis presents free Pops shows each spring. Many concerts and shows are organized for the kids here, with a blend of energetic melodies, jazz, light traditional, film topics, and operetta. They even offer free parking.
For toddlers: Summer concerts are one of the most loved kids' activities in the city. Arrive early for the best seats!
Indy Summer Concert & Movie Series
www.indy.gov/activity/summer-concert-movie-series
13. PRESIDENT BENJAMIN HARRISON'S HOME
At the home of Benjamin Harrison, 23rd President of the United States, visitor tours cover three stories and 10 rooms of the house and include viewing thousands of antiquities. The Benjamin Harrison Presidential Site also features the Candlelight Theatre, utilized for dramatic exhibitions and frequent special performances.
For toddlers: This is the perfect place to enjoy the birthday celebration of Benjamin Harrison on August 20; at the presidential home, birthday cake is offered to the visitors. Even better, toddlers up to 4 years old get in for free all year long!
Benjamin Harrison Presidential Site
1230 N. Delaware Street, Indianapolis, IN 46202
317-631-1888
14. INDIANAPOLIS MUSEUM OF ART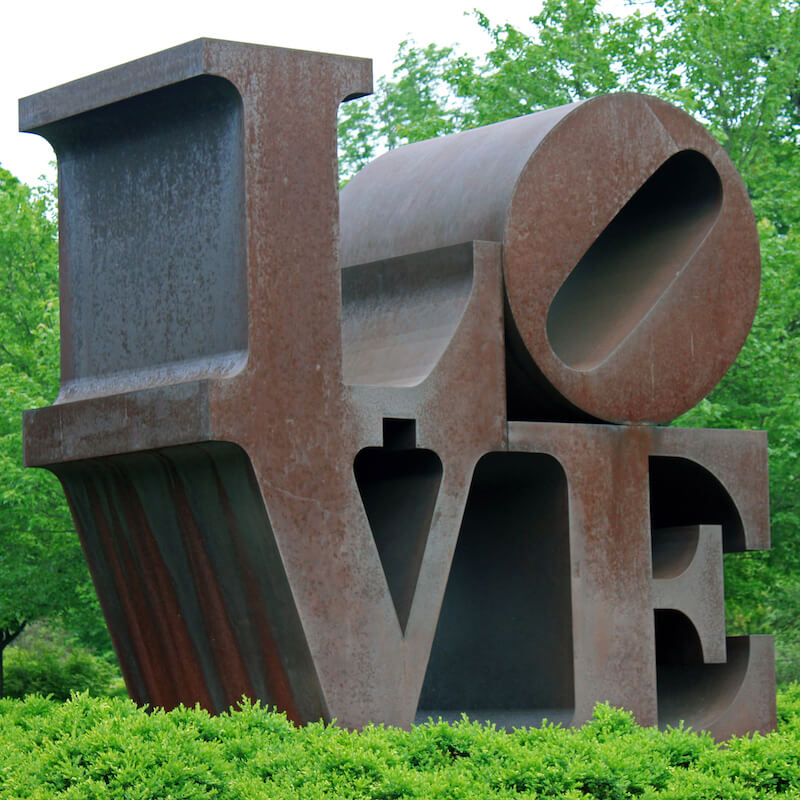 Tickets to the museum are free for ages 5 and under, and there is no charge for visitors to the 100 acre Virginia B. Fairbanks Art and Nature Park at Newfields. Even parking is free. So pack your bag, fill your picnic basket, and let your toddler have some fun amid breathtaking scenery and with 100% security.
For toddlers: wee Wonders is a weekly class geared up for ages 2 to 5 (with a grown-up). Toddlers participate in sing-a-longs, scavenger hunts, and creating art inspired by their visit. Participants receive an apron to protect their clothes, but beware – an apron isn't going to stop a toddler from getting messy! Registration is required.
Indianapolis Museum of Art
4000 Michigan Road, Indianapolis, Indiana 46208
317-923-1331
BONUS TODDLER ACTIVITIES
Ready for more? In Indianapolis, terrific times for your toddler don't end with these 14 amazing experiences! Check out the following bonus toddler activities in Indianapolis, the Crossroads of America:
In summary, Indianapolis is the 16th biggest city in the U.S. It is one of the Midwest's most well-known urban communities and there are many fun activities which you can enjoy with your children. Indianapolis is truly a place worth living and building a home!
If I left out a gem in the city, let me know at Cynthia@TalkToTucker.com!