FALL IN LOVE WITH INDY
It's fall, y'all! What better way to celebrate the crisp air than by exploring fall activities in Indianapolis?! Whether you want to be a little spooked, enjoy some apples, find the perfect pumpkin, or spend some time in the cool air, there are many fall traditions in the Indianapolis area to put on your bucket list this season. Here are Yosha Snyder's top picks!
GHOST STORIES
October 12 | 5-10pm (Crown Hill Cemetery)
This event has quickly become a tradition and one of the most iconic fall events in the city. Seven Hoosier storytellers spin spine-tingling tales under a tent, turning up the fright factor as the night goes on. This is a night the whole family can enjoy.
You'll want to stake out your spot with blankets and lawn chairs before darkness fall. Fuel up at the RIP Reception, pack a picnic or order from one of the many food trucks on site. You can purchase beer or wine (21+), but carry-in alcohol is prohibited. Parking is free. Please use the entrance at 34th Street and Boulevard Place. The north gate will be closed.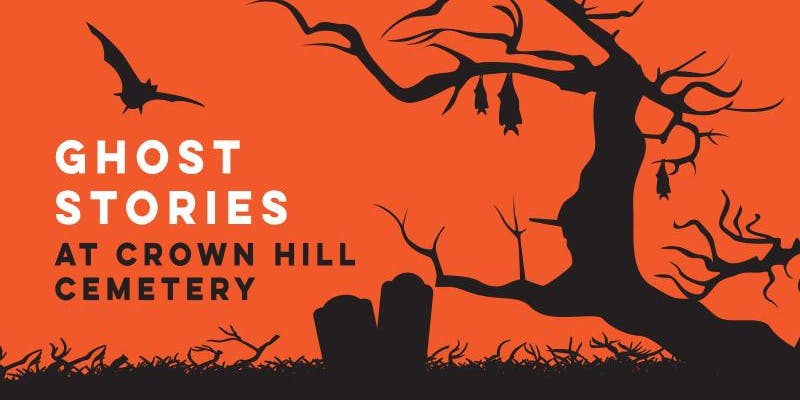 ARTS PARK FALL FESTIVAL
October 19 | 11am-4pm (Indianapolis Art Center)
Enjoy fresh-pressed cider while taking part in fall-themed activities like pumpkin carving. Munch on yummy food from various food truck vendors and play outdoor games. Bring your furry family members too! This event is free to the public. There are multiple options for paid, 2 hour art adventures including glass pumpkins and wood burning.
PUMPKIN PATCHES
Do you prefer the largest or smallest pumpkin in the patch? Maybe you want to do some apple picking or test your corn maze skills! Here are our favorites in the Indy area.
STUCKEY FARM (SHERIDAN)
September 14 – October 27 (Saturdays & Sundays)
Celebrate 50 years with Stuckey Farm! You'll have a full day of fall fun with wagon rides throughout the farm, an 8 acre corn maze, pig races (yes, you read that correctly), a 60 foot slide, pedal cars, a barrel train, and tons of other activities! Grab a cider and cider donuts in the marketplace or, new to Stuckey Farm this year, reserve a picnic basket to eat on the beautiful farm. Admission is $12.50 per person (under 2 are free) and parking is free.
TUTTLE ORCHARDS (GREENFIELD)
Open Monday – Saturday from 9a-7p
It doesn't get more picture-perfect fall than Tuttle Orchards! Apple picking, pumpkin patch, corn maze, wagon rides, and lots of fun activities for kiddos in Tractor Town. Tuttle's is open year-round, and their fall festivities end October 31st. Prices vary by activity.
WATERMANS FAMILY FARM (INDIANAPOLIS & GREENWOOD)
Visit Watermans at two locations in central Indiana for hayrides, straw bale mazes, pumpkin bowling, and so many more activities! Prices and hours vary, and admission is around $8 for adults and $5 for kiddos.
ANDERSON ORCHARD (MOORESVILLE)
Orchard: Open 7 days a week from 8a-7p
Hayrides & Concessions: Open weekends and Fall Break (October 14-18)
Visit Anderson Orchard for apple picking, hayrides, and yummy apple cider. Shop for other fall produce such as tomatoes, squash, and of course, PUMPKINS!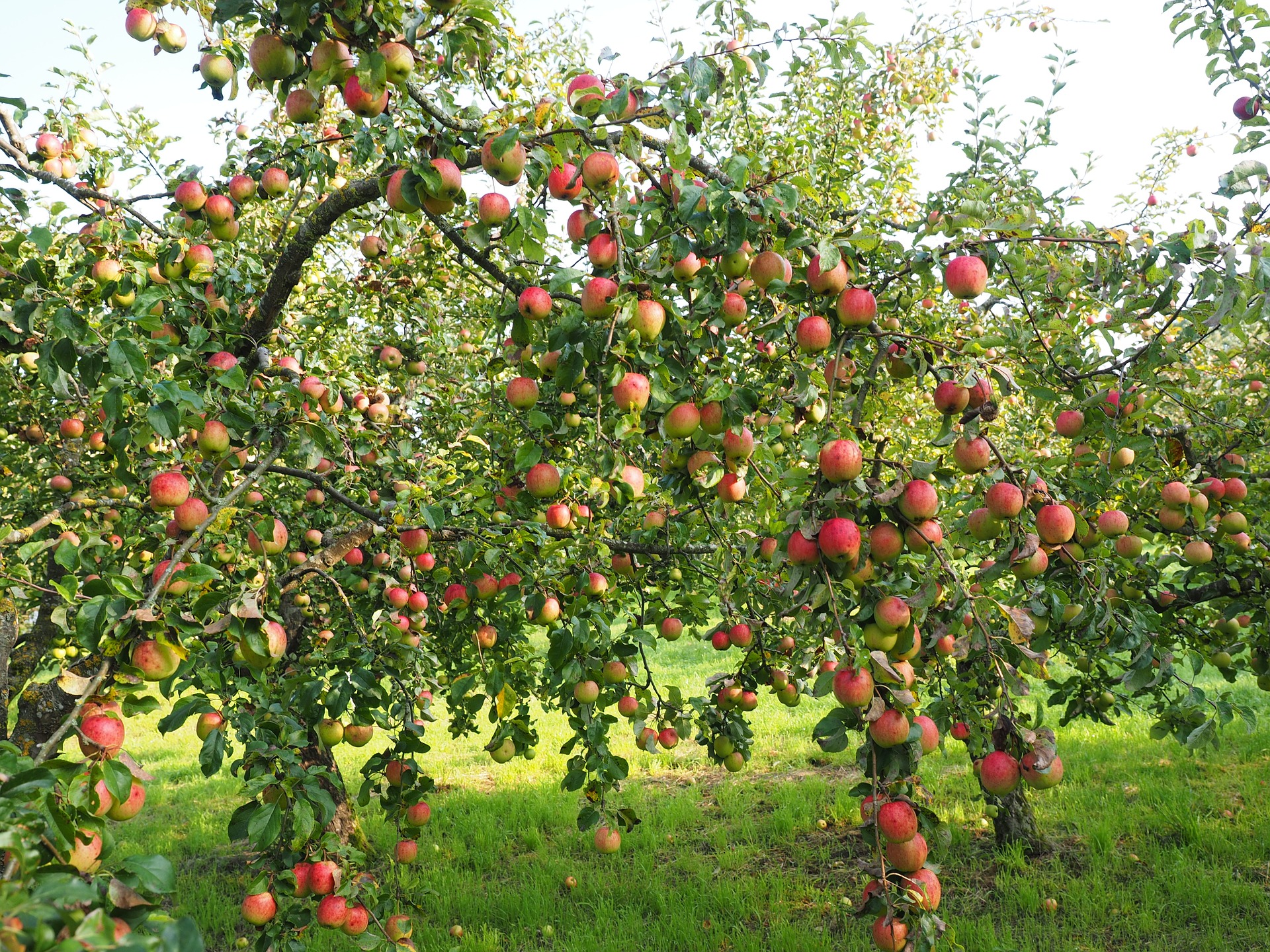 CHILDREN'S MUSEUM
Visit the largest children's museum in America this fall! The Haunted House is the hallmark of Halloween in Indianapolis. The museum features tons of other fun activities and events!
HOTEL OF SPELLS HAUNTED HOUSE
October 11 – 31 (Children's Museum)
A staple Indianapolis Halloween activity for the whole family! Choose between Lights On and Lights Off, depending on your preferences.
Plus, this is the museum's largest annual fundraiser, providing funds for museum initiatives throughout the year.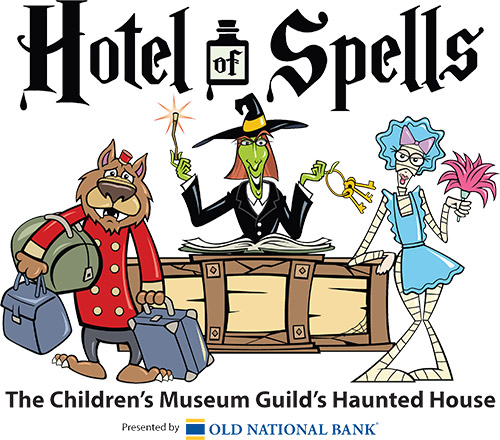 SPORTS SPOOKTACULAR
October 19 | 6:30-9:30pm (Children's Museum)
Calling all teens! Join in the second annual Sports Spooktacular event.
Get spooked at the Haunted House's Frightening Hours
Play at the Riley Children's Health Sports Legends Experience®
Test your skills on the NinjaZone course
Stretch out with glow in dark yoga
Enjoy dinner and prize giveaways
This experience is best for children ages 7–14 and requires one adult chaperone for every four children. Children under 2 are free.
Members: $15 adults, $20 youths
Nonmembers: $15 adults, $25 youths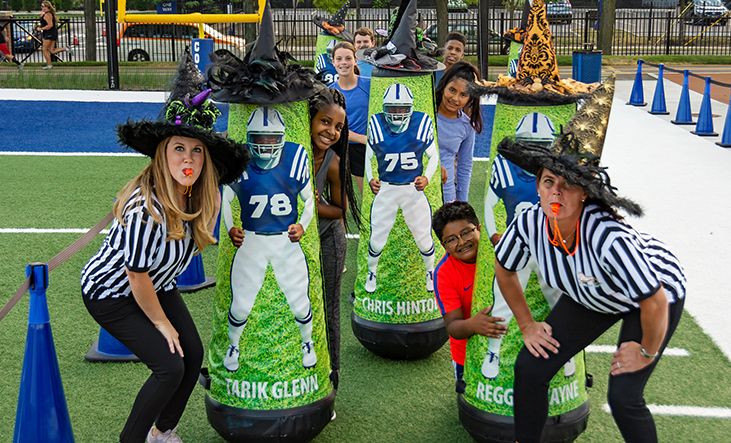 TRACK AND TREAT
October 19 | 8:30-10:30am (Children's Museum)
Bring your family to trick-or-treat around the Riley Children's Health Sports Legends Experience® track and take part in a fun all-ages scavenger hunt! Each kiddo will leave with a goody bag filled with treats and treasures. This is the first year for this event and we can't wait to hear how it goes!
Price includes breakfast and an e-ticket to the Hotel of Spells Haunted House. Children under 2 are free.
Members: $18 adults, $18 youths
Nonmembers: $20 adults, $20 youths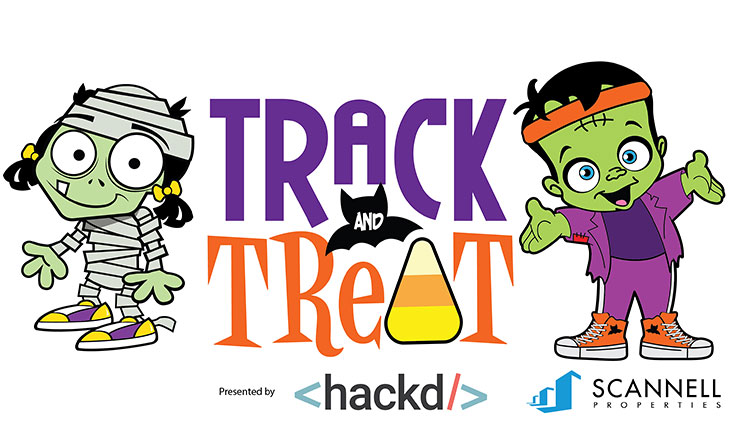 FRIENDLY FEAST WITH THE WITCHES
October 13, 19, 20, & 27 (Children's Museum)
Have breakfast or lunch with the friendliest of witches! Tickets include the meal, access to the Lights On Hours at the Haunted House, and other fun goodies.
$20 per person. Children under 2 are free. $2 discount for members. Feast price does not include general museum access. See more details and reserve tickets online.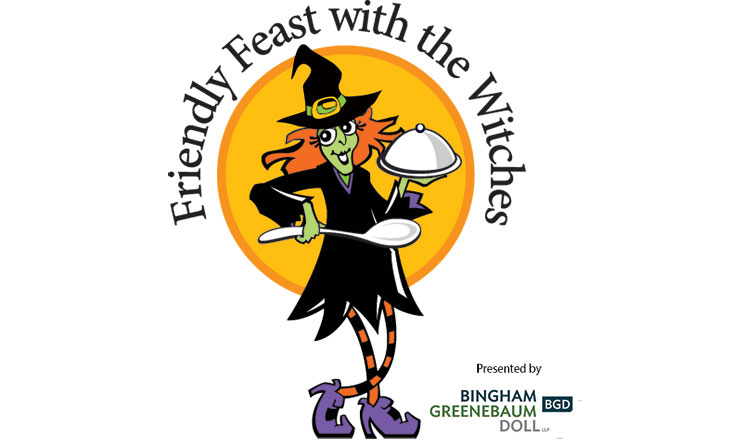 CONNER PRAIRIE
With over 1000 acres, this historic Indiana site offers many fall activities for all ages! Enjoy some fresh air, breathtaking views, and maybe even get chased by the Headless Horseman!
HEADLESS HORSEMAN
October 10-13, 17-20, 24-27 (Conner Prairie)

Take your family on a haunted hayride where you'll be chased by the infamous Headless Horseman!
For those who prefer friends WITH heads, there are plenty of other less-scary activities! Little ones can enjoy a barrel-train ride, bounce house, and magic show. Corn mazes span over 12 acres and you can choose from long, short, and spooky mazes to conquer. Even more family fun includes pumpkin bowling, giant pumpkin plinko, and graveyard mini golf.
Gates are open from 6-9 p.m. Activities and hayrides may run until 10 p.m. or later. Free for members, and prices vary from $17-$21 per person.
Brews Too!
In collaboration with Conner Prairie, Sun King Brewery has tapped the first keg of Ichabrewed Crane. Pick up a growler (or two, or three) when you come to Headless Horseman festival.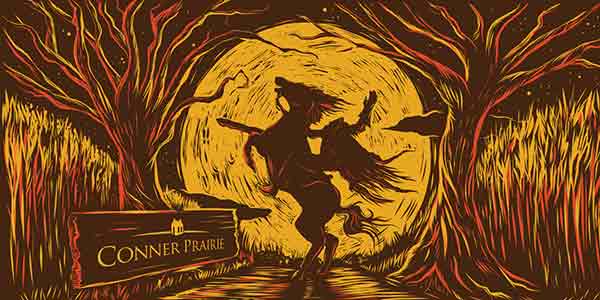 CORN MAZE
Tuesday – Sunday, 10a – 5p; last day is October 27th (Conner Prairie)
Lose yourself in the 12 acre corn mazes at Conner Prairie! Ranked #8 nationwide by USA Today, there are many mazes to choose from, including a "haunted maze," which is only open during Headless Horseman hours.
General Admission to Conner Prairie is required ($13-$18), plus activity fee of $5 per person ($4 per member). Under 2 are free. The daytime corn maze cannot be purchased as a standalone attraction.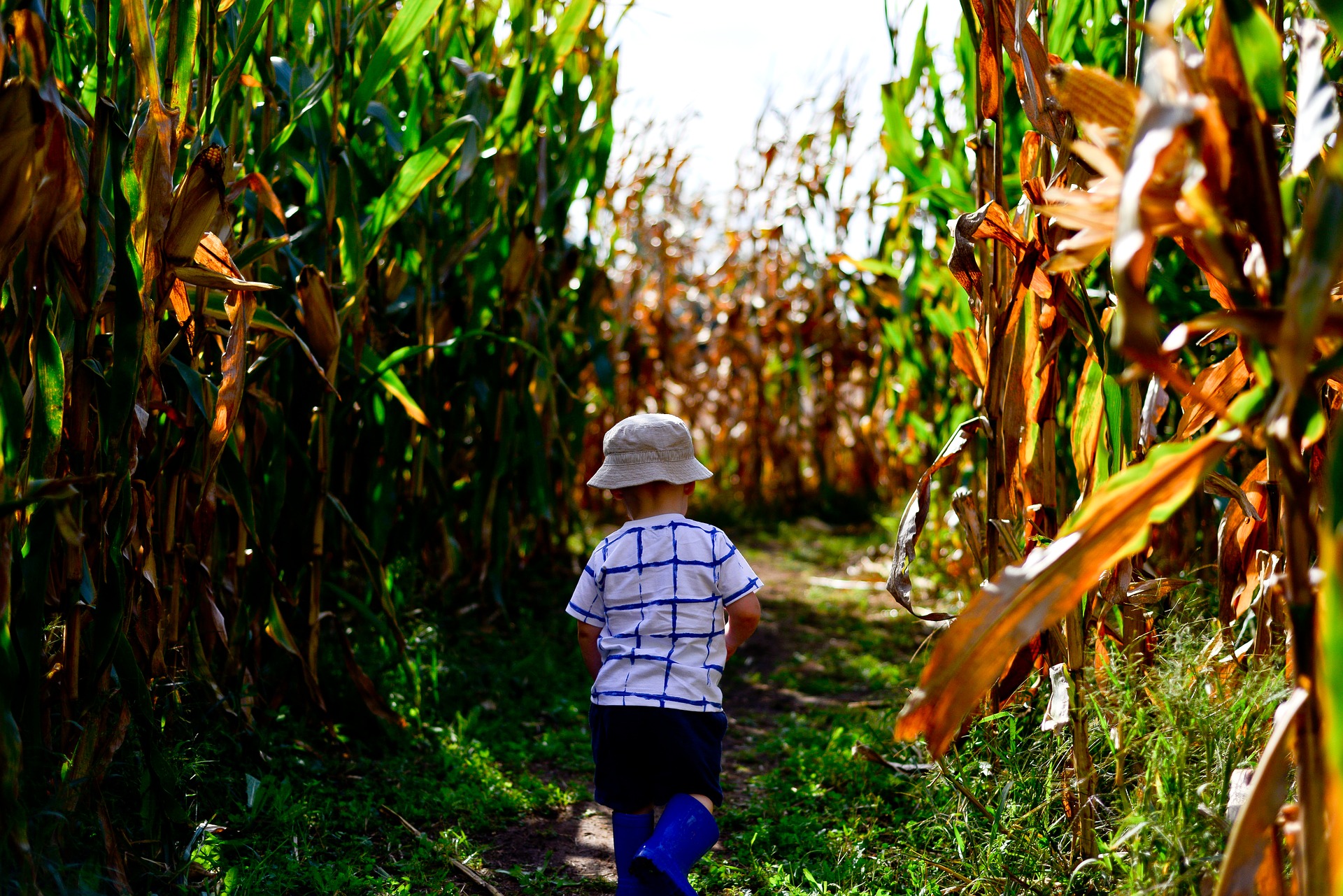 SHARE WITH US!
So many fall-tastic things for your family to explore! Which one is your favorite? Did we leave off one of Indy's best?
Share with us at yoshasnydergroup@talktotucker.com
or on Instagram @yoshasnydergroup.